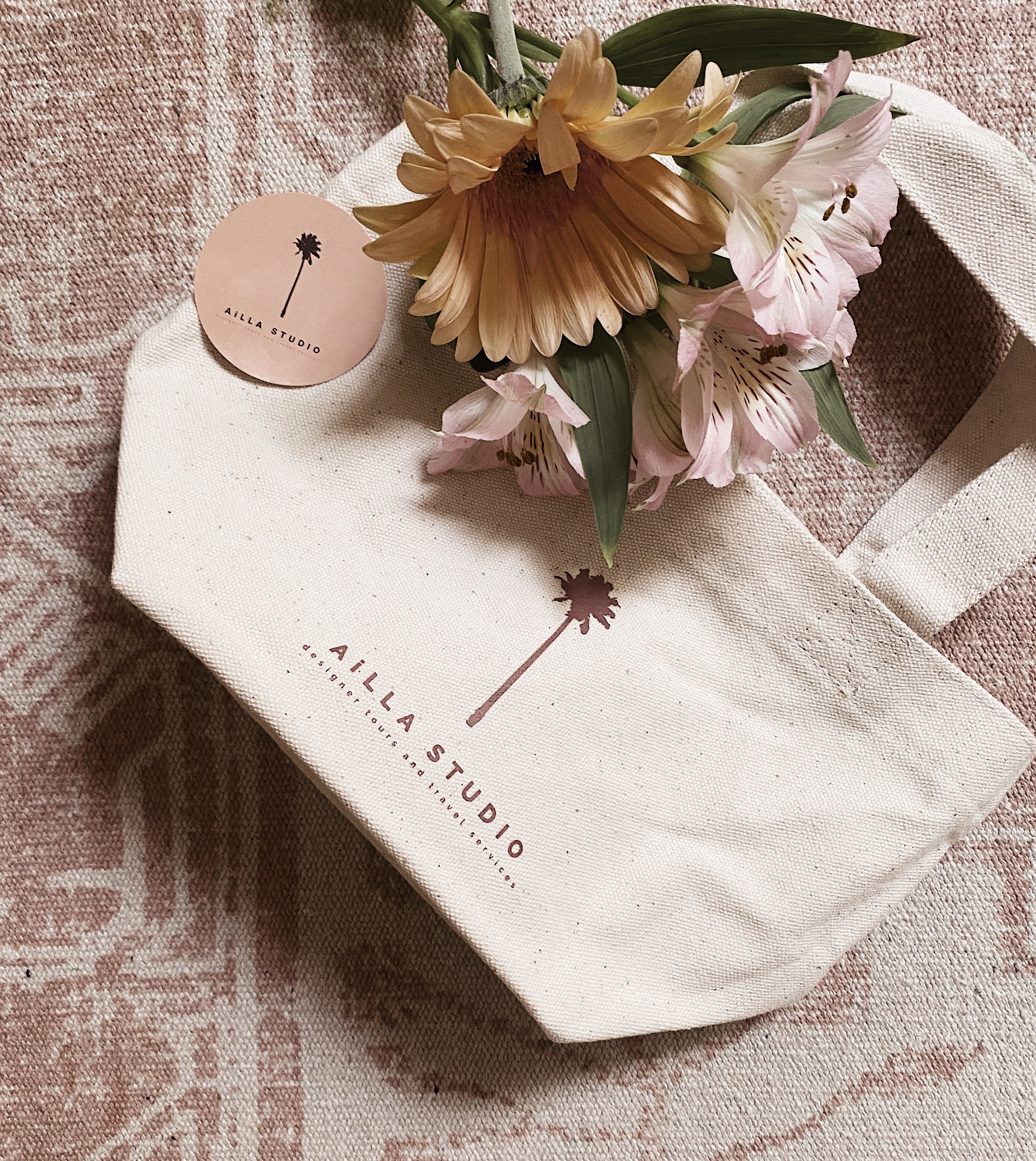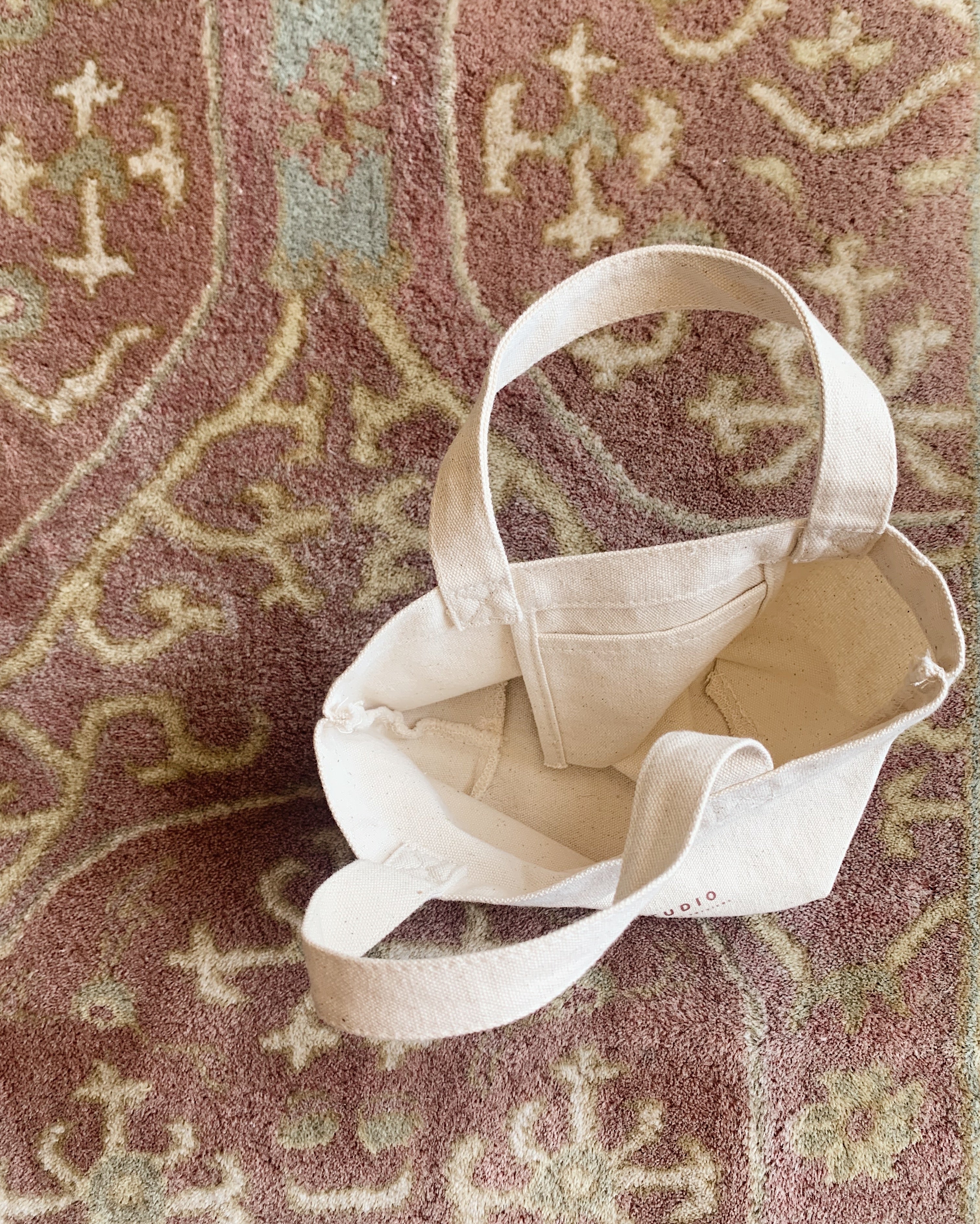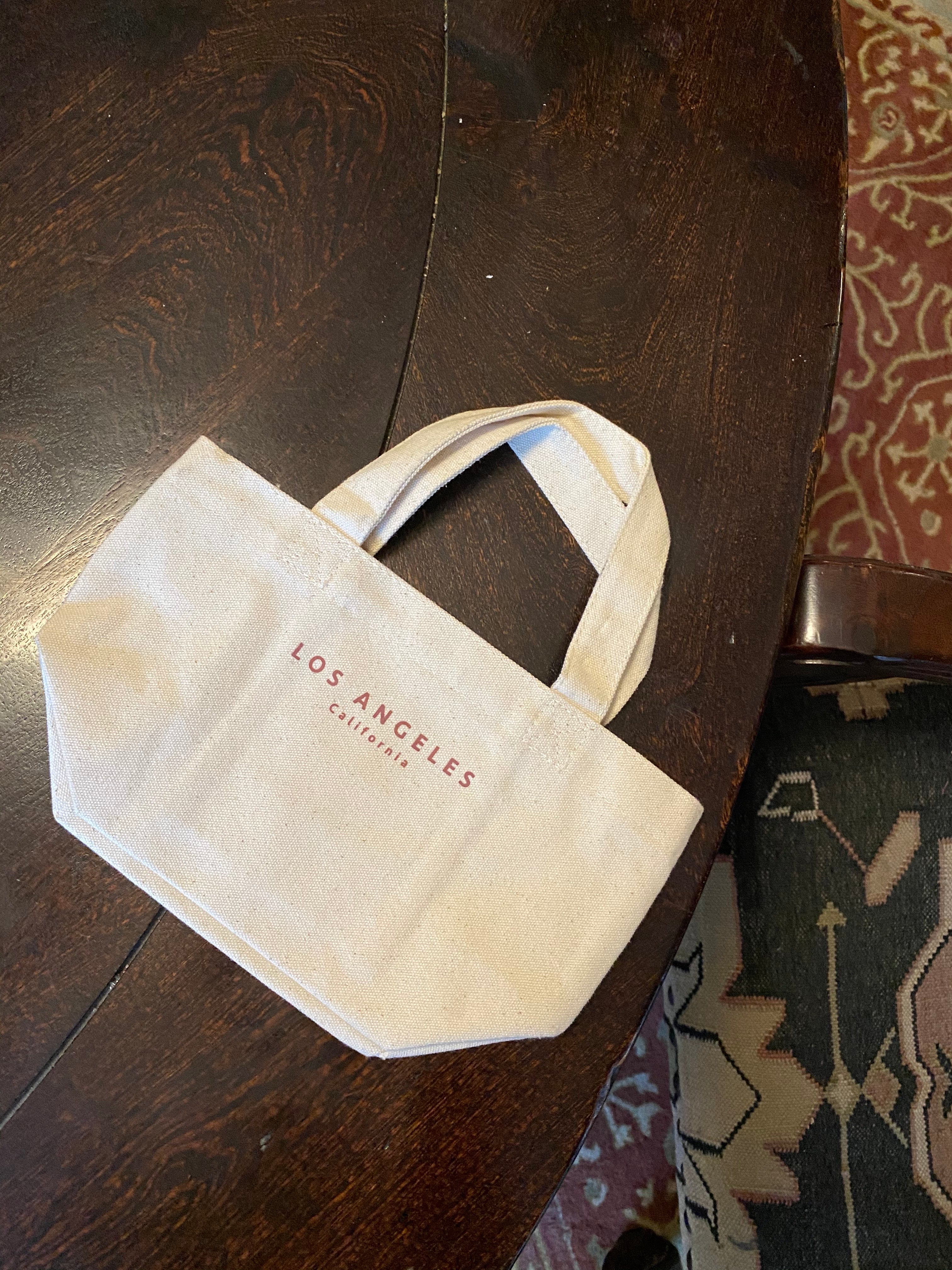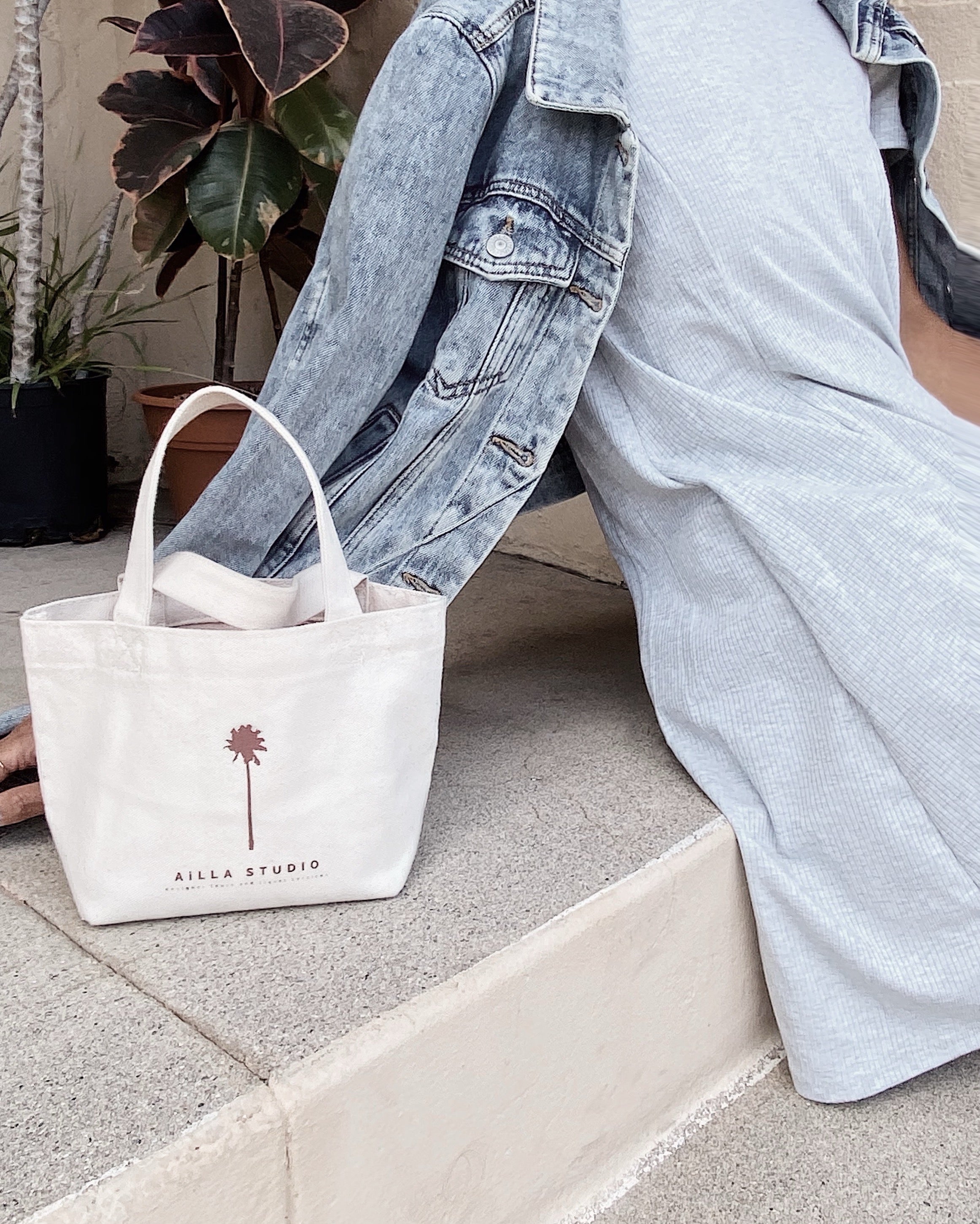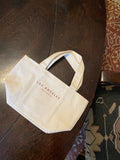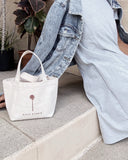 AiLLA STUDIO mini Tote
$15.00
custom small canvas tote bag $17 + shipping fee

plain cotton tote bag.

ロサンゼルス生まれのAiLLA STUDIO
オリジナルミニトートバッグ。

ある様で中々無いこのサイズは
ランチボックスを入れたり
ちょっとした手荷物などを入れる
サイドバッグとしても
とても便利なサイズです。
バッグには小さな内ポケットが付いていますので
駐車券や切符、リップやアクセサリーなどの
小物を入れる為にも使えます。
キャンバス生地で、丈夫ですので
水筒やカメラなど
重いものを入れる事も可能。
用途に合わせてお使いください。

Los Angeles based Brand AiLLA STUDIO offers
the Original Mini Tote Bag.

There is not like this size in US which you may
put a lunch or any small items in it as a handy
side bag.
A small inside pocket can keep parking tickets,lipsticks
or accessories in here.

We use a durable canvas fabric and it is also possible
to put heavy items like a bottle, a camera or more.
Please use according to your needs!

H (高さ) 6 in (15.24cm)
W (幅) 10.5 in(26.67cm)
D (マチ幅) 4.5 in (11.43cm)
Handle (H) 持ち手高さ 4 in (10.16cm)
Inside pocket (D)  ポケット深さ 3.3 in (8.38cm)
Inside pocket (W) ポケット幅 3.2 in (8.12cm)